Zbliża się najbardziej gorący okres w roku jeśli chodzi o imprezy rodzinne i okolicznościowe. Śluby, wesela, komunie- szaleństwo dla wszystkich, zarówno projektantów i firm ale najbardziej dla samych zainteresowanych czyli gości 🙂 Każda Pani, zwłaszcza plus size chce wyglądać pięknie, sexy i z klasą zarówno jeśli jest mama dziecka idącego do Komunii Św, jak i wtedy kiedy idzie na wesele jako gość.
Przygotowałam dla Was trzy stylizacje w niecodziennej scenerii, niekonwencjonalne przesłanie utrzymane w klimacie pinup po to by pokazać Wam coś innego, szalonego a zarazem z pazurem 😉
Pierwszą z propozycji jest sukienka MALWA. Wykonana z wysokiej jakości koronki na podszewce, pięknie taliowana sukienka w kontrafałdy w rożnych wzorach i kolorach dostępna u producenta. Mój model ma delikatny, granatowy, kwiatowy wzór na siateczce na podszewce w kolorze ecru. Z tyłu kryty suwak co idealnie pomaga w podkreśleniu talii. Moja to rozmiar 50 i jest idealna na wymiary biust 118cm, biodra 135cm. Oczywiście wszystko zależny od proporcji sylwetki ale myślę ze ułatwi Wam to znacznie zakupy:) Koniecznie sprawdźcie też inne wzory!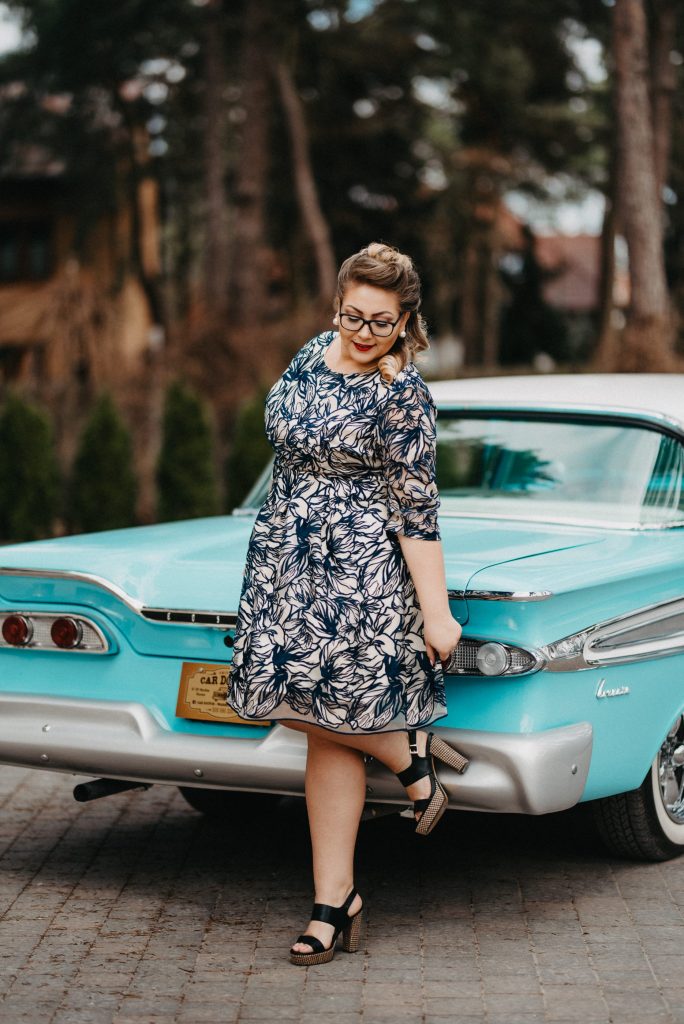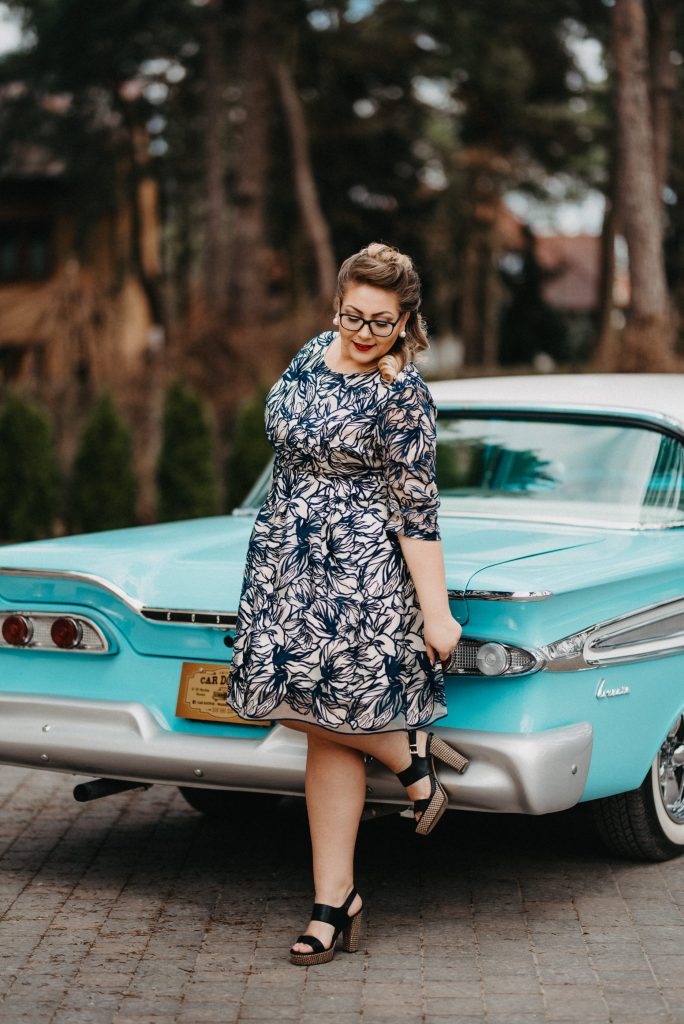 Siła człowieka tkwi w je­go duszy…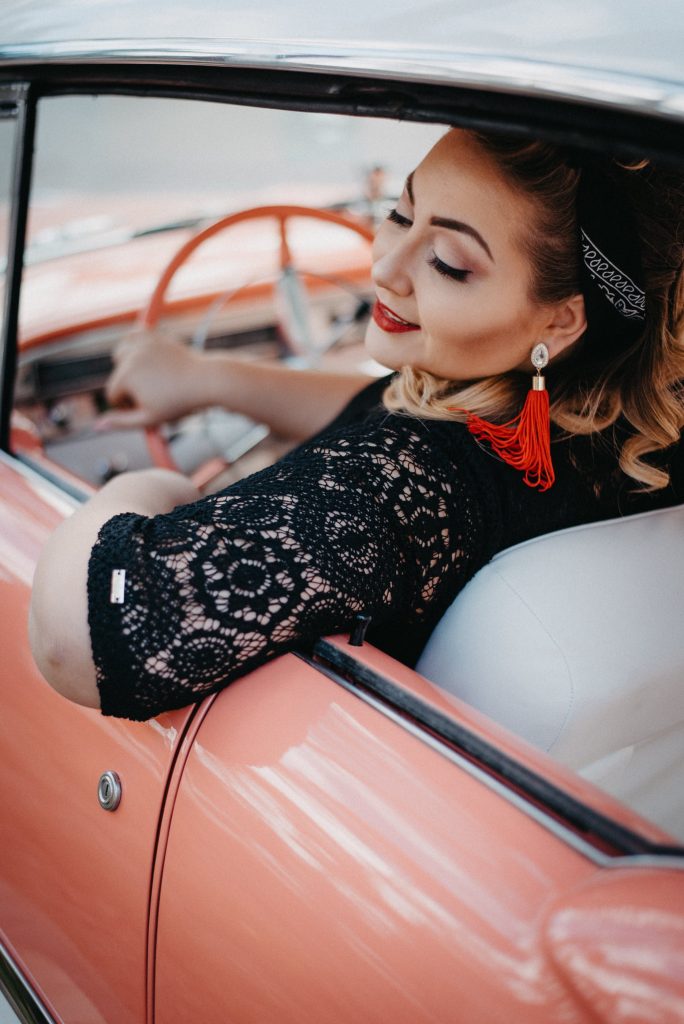 LENKA… To sukienka dla nieco bardziej poważnych kobiet, lubiących klasyczną i nie wydumaną elegancję! Moja w kolorze czarnym, miękka koronka, bardzo przyjemna, na podszewce z klasycznym dekoltem w łódkę. Występuje w różnych kolorach i naprawdę dużych rozmiarach także z powodzeniem ubiorą ją nawet Panie w obwodzie bioder do 150. Koronka jest uciągliwa więc dodatkowym plusem jest margines błędu przy wyborze rozmiaru 😉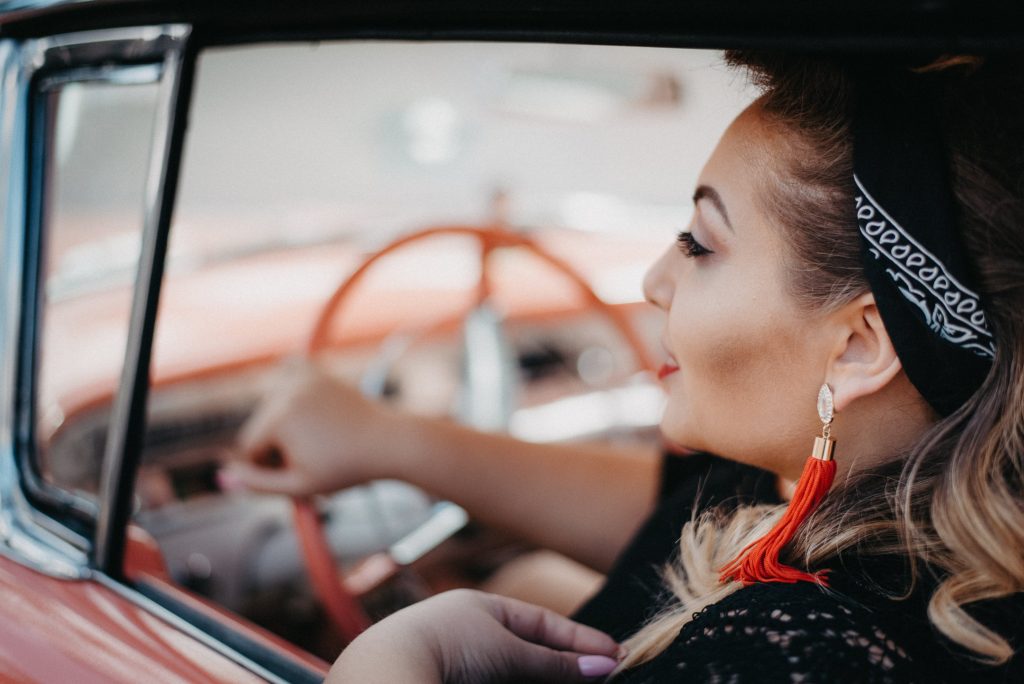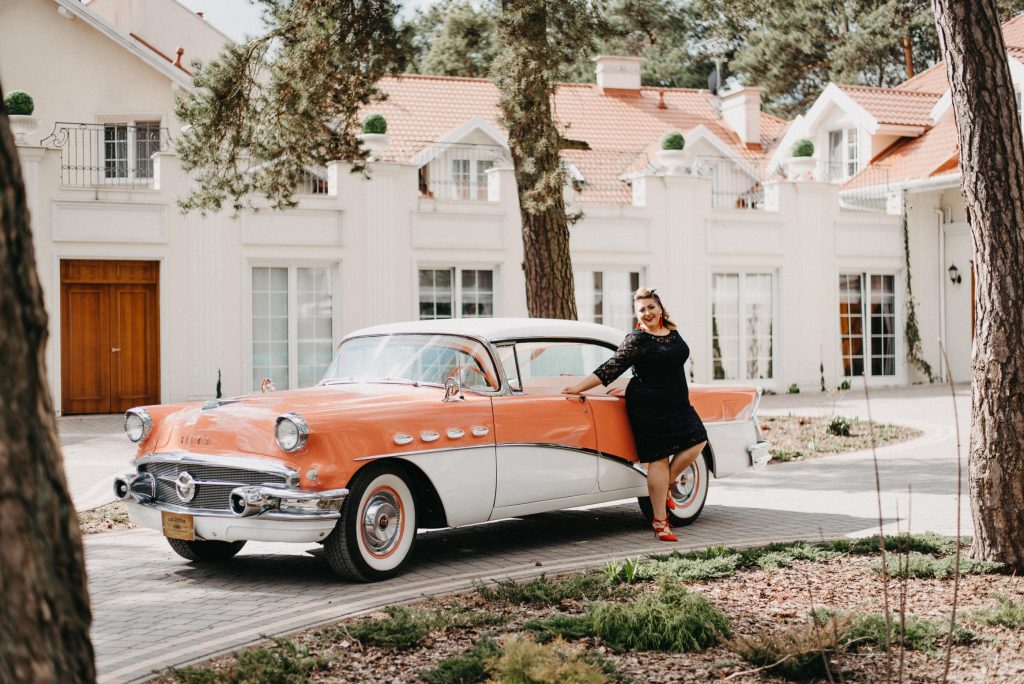 W życiu nie chodzi o czekanie, aż burze minie… chodzi o to, by nauczyć się tańczyć w deszczu… Vivian Green
GROCHY…To sukienka wg mnie ponadczasowa. Prosty krój zastosowany w sukience jest dopełnieniem wzoru w groszki, tutaj nie ma mowy o przekombinowaniu a jedynie wysmakowanym stylu, który jest aktualny zarówno dzisiaj jak i za kilka lat. Sukienka midi, za kolanko, piękny szeroki pas w talii, podkreślający ją w rewelacyjny sposób! Istna bomba! sukienka jest dostępna od 36 rozmiaru do rozmiaru 56, więc biust do 130cm spokojnie się zmieści i biodra również w tym rozmiarze do ok 150cm.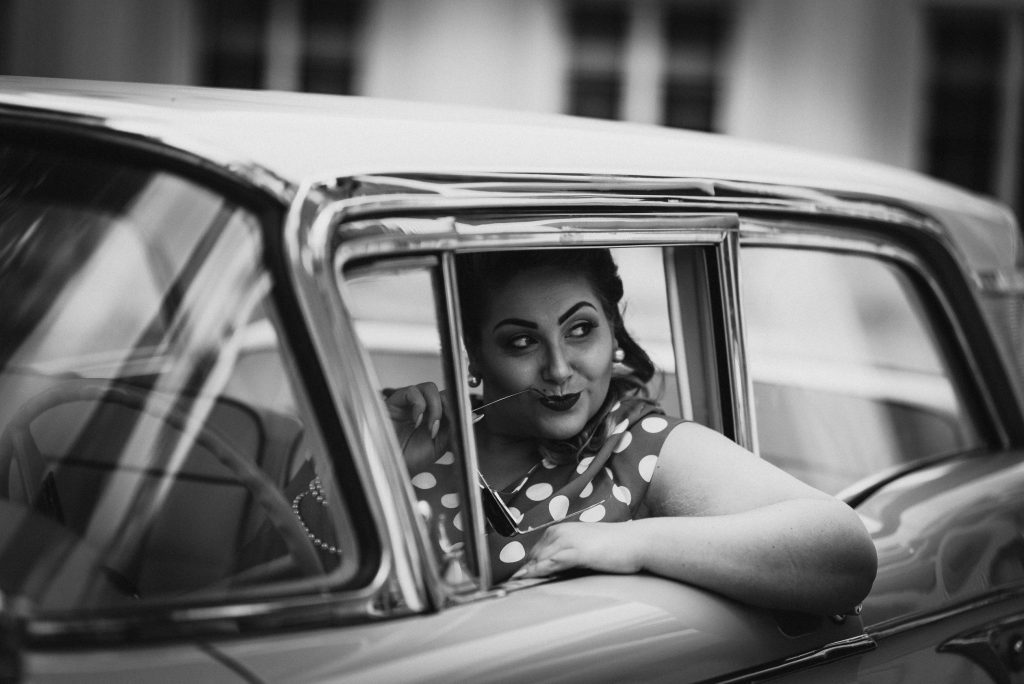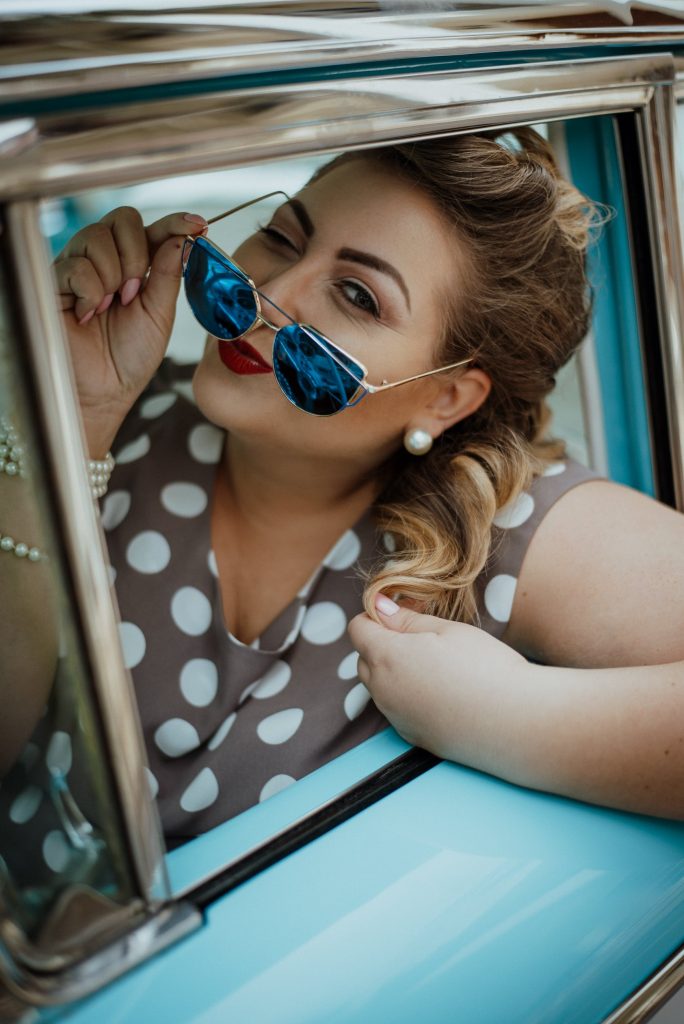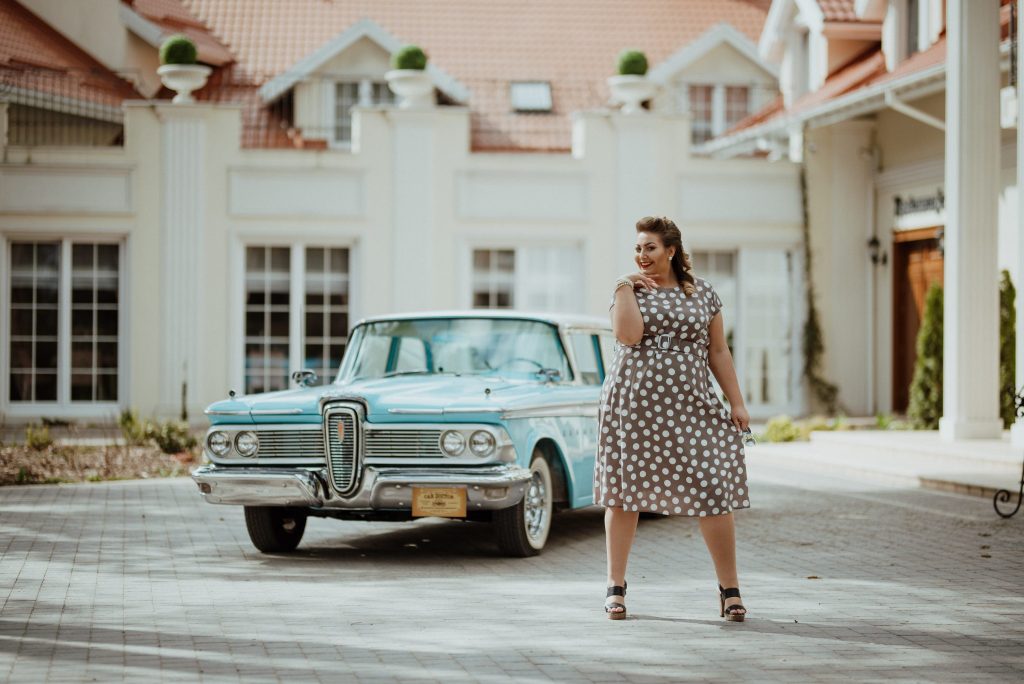 Sukienki wg mnie bajkowo wpisały się w scenerię sesji…
Wszystko dzięki pięknemu miejscu jakim jest Baśniowa, sala bankietowa. Ogromne podziękowania dla właścicieli za udostępnienie obiektu i pozwolenie na zrobienie małego zamieszania 😉 http://basniowa.pl/?fbclid=IwAR0-XoFcaqi2Lp20Rhds3szrollPAPIueGX-2jJji22fmPKZc9rhLEKwQGM
Ogromne podziękowania dla Car Doctor za udostępnienie nam tych cudownych aut do sesji 😉 Bez nich nie byłoby tak bajkowo i pinup-owo! A zainteresowanym oczywiście polecamy wynajem pod różne imprezy typu "zawiozę do ślubu"- pełny profesjonalizm i rewelacyjny kontakt 😉 https://car-doctor-pl.blogspot.com/p/kontakt.html?fbclid=IwAR3psXgrDblW15qdYjcWFODJpnWty68QiwYFh1EXTQ0f9T_e-9pPhXT_GoA
Fotki cudowna i niezastąpiona http://www.obcykanafoto.pl